Healthy vegan banana bread – also without oil
The recipe is 100% fat-free and also contains no eggs, so the more pieces of banana bread you can take without making yourself look like a stuffed banana.
What? No eggs and no oil / butter?
That's right. Nothing weird about right? Of course I like whipped cream pies, fresh apple pie with whipped cream and whipped cream puffs with (too) much sugar and butter. But I also like to experiment with food.
And to see if the known sweet baking can be turned into a more healthy variant, I made this recipe for banana bread. Nice idea that you can grab an extra piece of banana bread undisturbed?
No eggs. You can enjoy your finger through the batter again without having to walk on salmonella.
No oil or butter. That saves you a lot of calories that you can spend on an extra piece of banana bread.
The banana bread contains few ingredients, most of which you often already have at home. Despite the fact that no sugar or oil / butter is involved, the "bread" becomes nice and sweet due to the banana and dates.
Ingredients vegan banana bread – healthy without oil or butter
This recipe for banana bread is actually a healthy and delicious variant. Enjoy it as a snack, for breakfast or as a slice of cake in the evening with a cup of coffee.
Preparation: 20 minutes
Oven time: 50 minutes
250 grams of whole grain flour
2 large, ripe bananas
1 teaspoon baking powder
1/2 teaspoon of baking soda
pinch of salt
1/2 teaspoon cinnamon
80 grams finely chopped dates (without kernel)
2 teaspoons linseed and 6 teaspoons water (replacement for egg)
optional: grater of half a lemon
Preparation method
Preheat the oven to 150 degrees and cover a cake tin with baking paper.
Make the egg substitute: Crush the linseed into a mortar and add the water and mix well. Let it stand for a while until a whitish substance is formed.
Meanwhile, finely chop the banana and let it stand for a while.
In a large bowl, add the wholemeal flour, baking powder, salt, baking soda and cinnamon and mix well. Add the finely chopped dates and stir everything well.
Mix the mashed banana, the egg substitute and possibly the lemon zest with the flour mixture and knead well until it becomes a compact mass.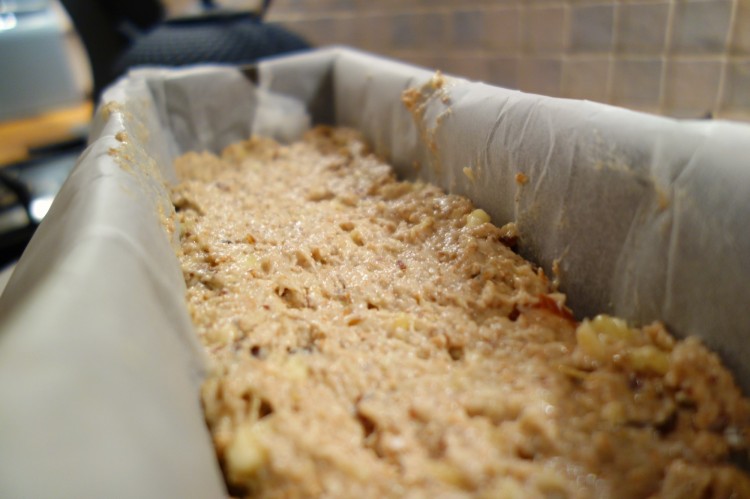 The dough will be "sticky" and hard, but don't worry. Everything will be fine. So you don't have to add water.
Pour the mixture into the cake tin and bake the banana bread in about 50 minutes. The dough will rise a little, but it is normal that it does not become as light as a cake and therefore not as high as you might be used to.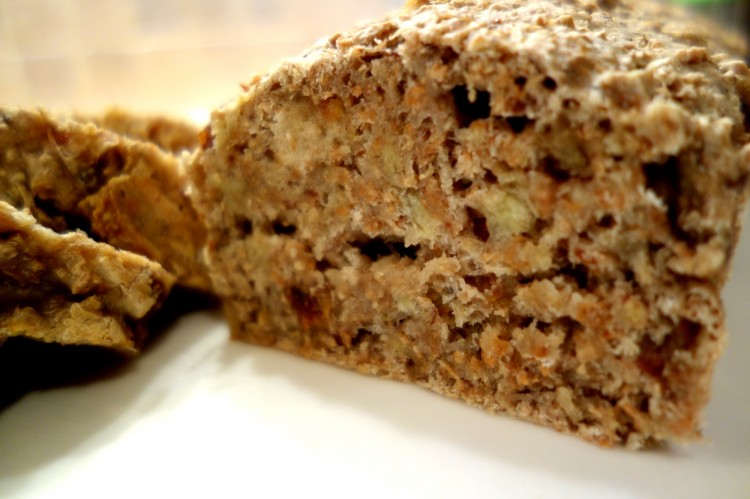 Remove the banana bread from the oven and check with a skewer if the inside is cooked. Let it cool for a few minutes and then cut a few pieces for yourself to enjoy.
Don't forget to add a dash of maple syrup or other syrup to make the banana bread a little sweeter.
https://veganfoodamsterdam.com/wp-content/uploads/2018/10/food-3318036_1920.jpg
1280
1920
Des2018
https://veganfoodamsterdam.com/wp-content/uploads/2018/05/Vegan-food-logo-png.png
Des2018
2019-07-28 13:55:46
2019-07-28 13:59:11
Vegan Banana Bread